Pulp Featured in New Design Book
10/12/22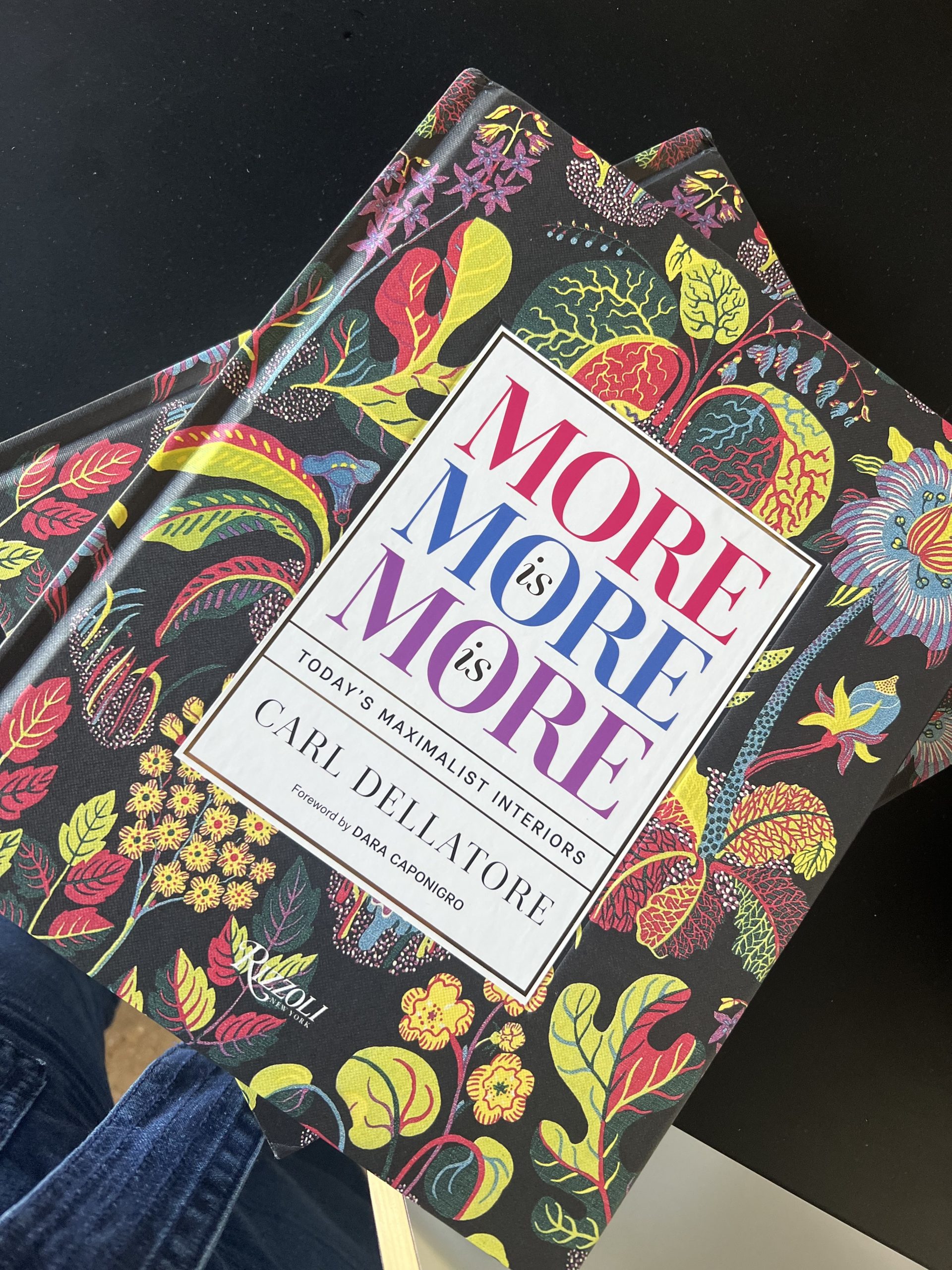 We are so excited to have Pulp's work featured in a new design book, More is More is More: Today's Maximalist Interiors by Carl Dellatore, which was launched yesterday by Rizzoli. Although maximalism isn't a new trend in interior design, it is definitely having a new moment. This new book celebrates designers like Pulp who have created stunning maximalist work. We are so proud to be featured alongside designers like Ken Fulk, Steven Gambrel, Kelly Behun, Mark D. Sikes, Pierce and Ward, Bunny Williams, Corey Damen Jenkins, and Redd Kaiho!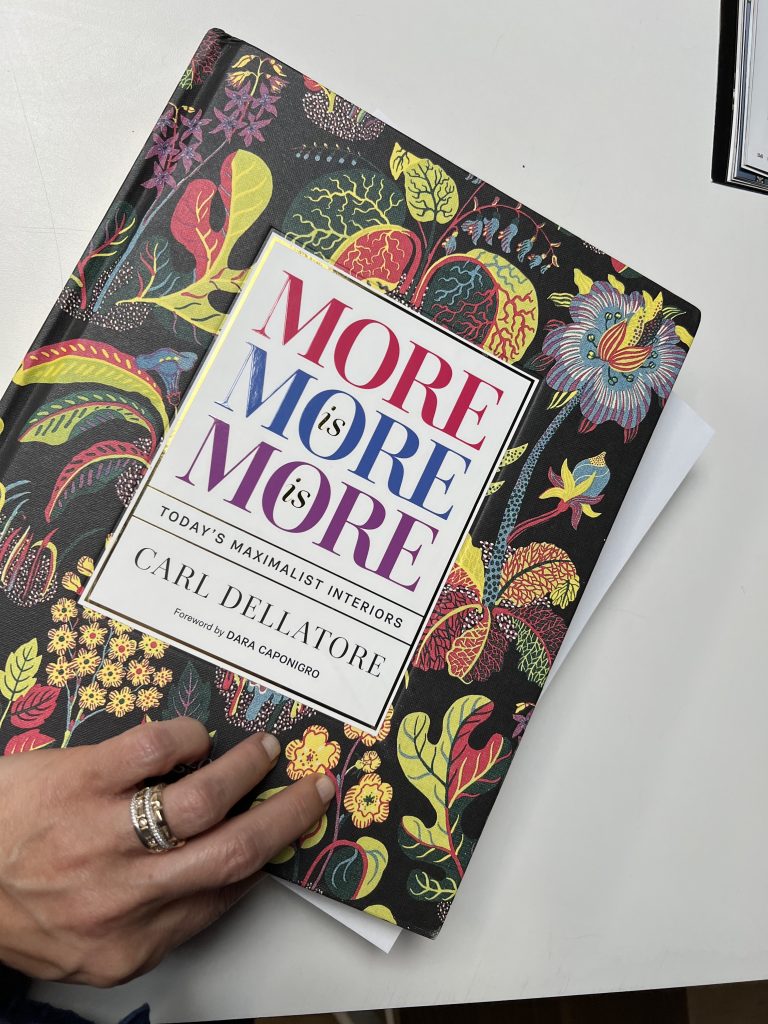 Carl is an amazing icon in our industry who is the author of several design books. He reached out to us when he saw our Wise & Wicked interiors for the Kips Bay Dallas Show House, noting that the way Pulp layered the spaces gave them that lush and maximalist look that he wanted to feature in his newest book.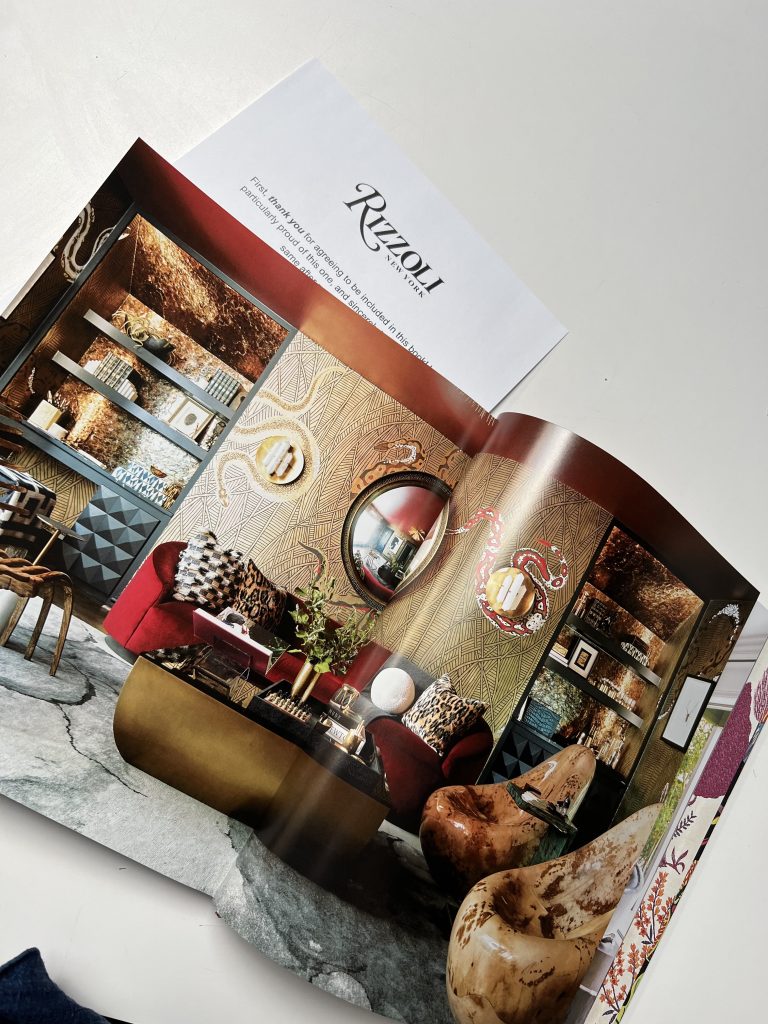 As you can see in our "Sinner's Den," using incredible materials like velvet, muscovite, shagreen, and crystals gave the room an opulent look that's full of drama. It's definitely MORE – in a good way!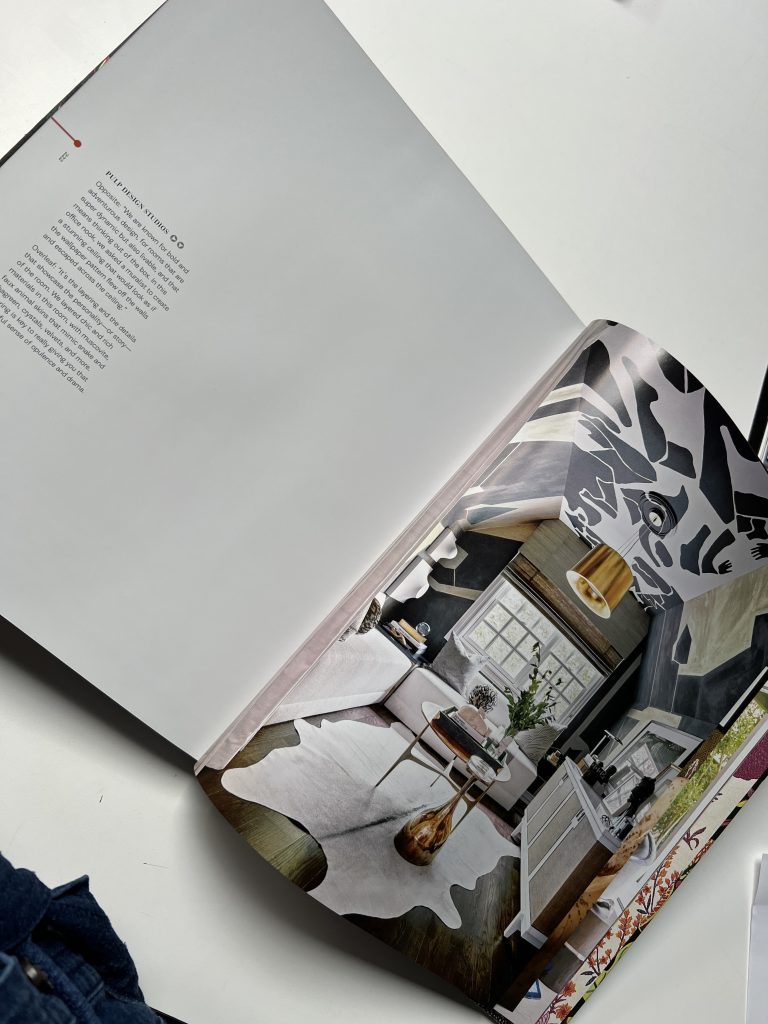 Our other room featured in the book is an office nook, or what we called the Zoom Room. We are known for bold and adventurous design and in this small space we really let our creativity fly. It's a room that's full of dynamic looks, but it's also very livable and functional for a space to meet virtually or in person.
Get your copy of More Is More Is More here! And be sure to check out our full Wise & Wicked spaces by clicking here. And if you're interested in going to the MAX for your interiors, just click here to get started with the Pulp team!
Credits