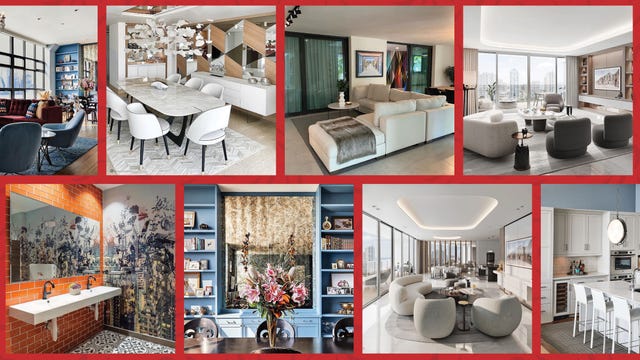 Latinx Designers Share the Best Design Lessons From Their Home Countries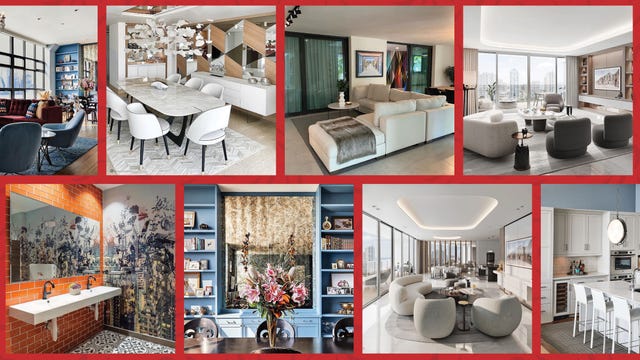 Janelle Thon, Carlos Quintero, Britto Charette
Latinx culture comprises a richly diverse range. So, it should come as little surprise that Latinx interior design styles vary significantly by country and region. Imagine a look inspired by the Amazonian jungle versus the chill vibes of a Caribbean beachfront. Three Latinx designers say small design and decor tweaks can help people bring authentic, but distinct Latin American looks into their home. Janelle Thon from Puerto Rico, Carlos Quintero from Colombia, and Jay Britto from Peru show that each of their takes on Latinx style is really different, but their signature aesthetics can be recreated using their design principles and suggested local makers.
Janelle Thon
Janelle Thon, the Founder and Interior Design Director of NINE Design, is one of the eight participants in the new HGTV Spanish language show Hogar Star. Thon hails from Puerto Rico and currently lives in Miami. After working for Porcelanosa, she studied at the San Juan School of Interior Design in Puerto Rico and became an active member of CODDI, Puerto Rico's Association of Interior Design & Decor Professionals. She reflects her Boricua culture and Latin heritage in her work by incorporating tropical materials and design concepts that reference the Caribbean in a colorful and sophisticated way. Her design style is the result of collaboration with recognized architects, developers, and designers to implement a bold yet minimalist style.
To bring Thon's look into your home, use bold colors but avoid straight lines and predictable pairings. Her 2021 Pantone Summer Palette can be mixed with geometric shapes for tiles or accent walls, or matched with tropical leaf wallpaper. Also, consider indoor/outdoor connectivity by using similar color patterns on balconies or converting bland backyards into chic patios. Thon says that you'll know you've transformed a space because the room will be "full of good energy, functionality, safety, beauty, and soul."
This content is imported from Instagram. You may be able to find the same content in another format, or you may be able to find more information, at their web site.
Carlos Quintero
Carlos Quintero hails from Colombia and is currently based in Brooklyn. His work is based on a mission to bring eclectic expressions of beauty and culture into traditional living spaces. "Informed by my own heritage as Native, African, and European, I was always drawn to the juxtaposition of influences, which naturally led to my fixation on one day coming to New York," he says. Now a pro at mastering New York's unique architectural challenges, Quintero brings a bit of his national style into iconic homes.
Coastal Colombia spreads across both the Caribbean sea and the Pacific Ocean, but the nation's capital, Bogota, is known for a shocking mix of sophistication and street-style. Over the years, Quintero has brought this look to life by sourcing from Colombia-based Zientte furniture company and El Carmen-Garcia-y-Vergara, a hand painted ceramic plate ware shop. He also suggests working with Latinx designer Lloyd Fernandez at New York Custom Furnishings and Tulia's art gallery, a Chicago-based, women-owned gallery that sells unconventional pieces like fine art baskets and flying mobiles. Recreate his look by mixing fine woodwork with whimsical decor. The same way Colombia's style keeps people guessing, his signature touch is adding practical functionality to thoughtful curating. Intermingle personal heirlooms and memorabilia with new items to create a light-hearted, but personal ambiance.
This content is imported from Instagram. You may be able to find the same content in another format, or you may be able to find more information, at their web site.
Britto Charette
Britto Charette is a luxury interior design firm based in Miami. Its coprincipal, Jay Britto, finds a way to leave a hint of his native Peru in every project. His team also creates custom furniture and home accessories from their Wynwood studio. In working for global clients, Britto draws a lot of inspiration from the craftsmen and women of Central and South America. Peruvian cities are known for displaying museum quality graffiti murals in the heart of once-colonial spaces. To apply this sense of modern art to stone or concrete structures, go for oversized posters, comic strips, and graphic design features that add levity. Several years ago, he brought the work of Peruvian artist Amadeo Gonzalesto Miami. And he continues to work with emerging artists to breathe new life into old spaces.
This content is imported from Instagram. You may be able to find the same content in another format, or you may be able to find more information, at their web site.
If a pop-art poster doesn't appeal, consider adding a floor-to-ceiling sculpture to break up, open-concept spaces. To recreate Britto's style, consider the pre-Incan cultures that built cities and created stone temples by hand. He has used incredible pieces by Peruvian sculptor Ivan Rojas to add this voluminous quality and historical feel to his projects.
---
Follow House Beautiful on Instagram.
This content is created and maintained by a third party, and imported onto this page to help users provide their email addresses. You may be able to find more information about this and similar content at piano.io