Beautiful, 'crazy' brick designs in St. Louis are worth a closer look | Home & Garden
For most of Tim McBride's life, strangers have pulled over to gawk at his home.
The dark red bricks, ubiquitous in St. Louis, aren't laid straight. They look instead as if a drunken worker lost his level while building a wall for Grimm's fairy folk or Ripley's Believe It or Not.
Bricks protrude and slant this way and that, some obviously a few inches short of a standard mold. McBride does his own tuckpointing, saying he almost needs a needle to get in between some bricks. "It would take too long and cost too much to pay someone" to tuckpoint his home, he says.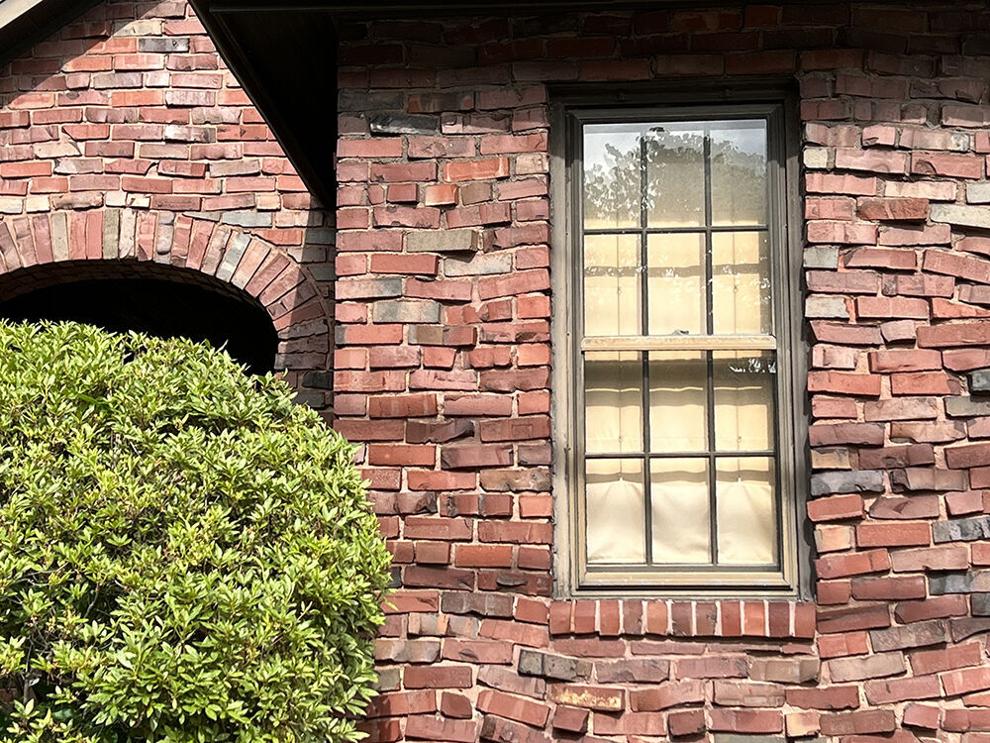 He still likes the look, sometimes called "crazy brick," "drunk brick," Hollywood bond or clinker (or klinker) brick. People liken the Tholozan Avenue house to a fairy tale cottage.
When strangers ask him, McBride says he is not sure exactly how the off-kilter design came together but recounts that his great-uncle wanted it that way in 1932.
Family lore is the uncle, Olin Hancock, saw something like it "out West" and told bricklayers for the South St. Louis home to give the exterior a generous number of tilting bricks. When Hancock, a dentist, died, McBride says, his parents bought the house. He was in about first grade; later, he bought it from his parents.
There are also "crazy brick" homes in Clayton and likely other sites in St. Louis. But in truth, the city's rich past means gawkers could spend many afternoons seeking out and admiring both unusual and beautiful brickwork on homes, churches, schools and other buildings.
"St. Louis is remarkable for the breadth and types of brick, especially in the early 20th century," says Michael Allen, a preservation expert, lecturer in architecture at Washington University and president of the National Building Arts Center in Sauget.
"I don't know anywhere else in the country where you see so much enameled, glazed, colored or textured brick."
Although preservationists can point to a multitude of important, lovely or historic buildings, a detailed book of artistic brickwork in St. Louis appears yet to be compiled. Histories seem to focus more on the names of men who started brick companies and mined the area's rich clay rather than the often forgotten folks who laid the brick.
For the curious who want to look more closely at St. Louis' famous brick, walking or driving through various neighborhoods can yield many impressive or quaint facades. And knowing a bit of background of brick trends helps with appreciation.
A short history
Bricklayers may not have been drunk when they laid "crazy brick," but in the 19th century, it was common for workers here to be paid, in part, with whiskey.
A Post-Dispatch article from 1874 details the ever-increasing manufacture of bricks, counting the men (and boys) who worked for various companies. The reporter notes that one brickyard owner, a "temperance man" named William B. Stamps, refused to provide workers with whiskey. It was an anomaly: "The result was for a time he was unable to procure hands to run his yard, but he persevered till he finally succeeded in securing the best set of laborers of any yard in the city."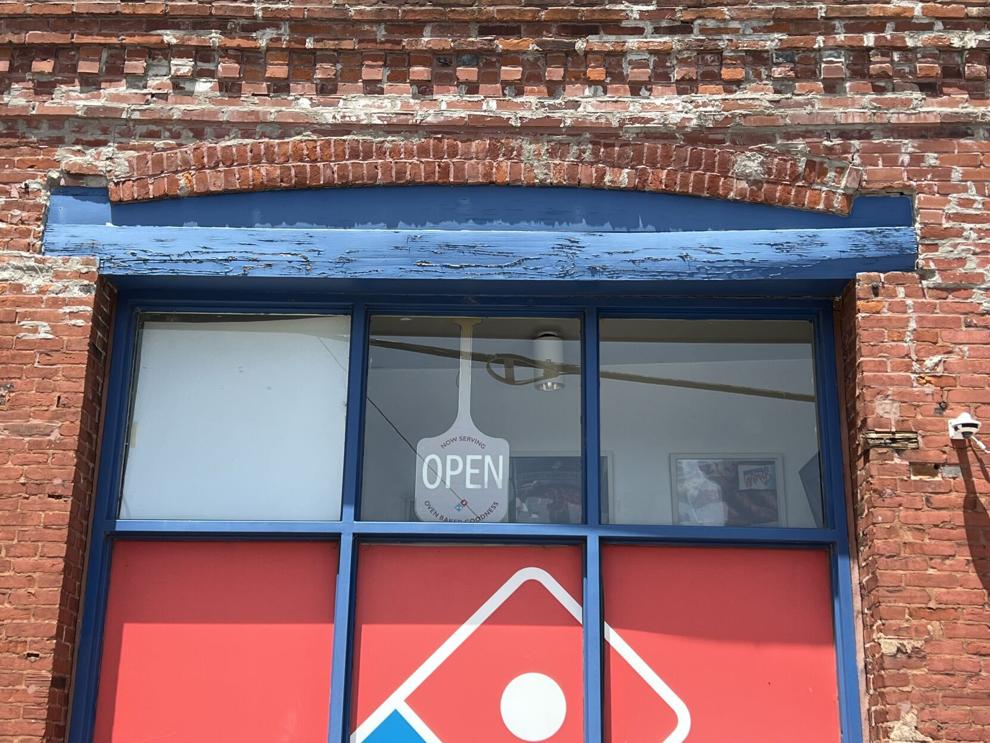 Before the Civil War, bricks in St. Louis were largely put into molds by hand. But by 1874, they were usually made with machinery. The biggest and most successful company in St. Louis was Hydraulic Press Brick Co., which held various patents on ways to make bricks more uniform and even stronger.
At one point Hydraulic produced some 192 million bricks a year at its 11 sites in St. Louis. Each plant often focused on a different type of brick, says Andrew Wanko, a public historian at the Missouri Historical Society.
"The building industry world of 100 years ago was so different from today," he says. "You were confined to what you had nearby." What St. Louis had was high-quality clay, particularly in the Cheltenham neighborhood (now Dogtown).
Mines for clay (and coal, especially to heat kilns to dry brick) went down to 100 feet, Wanko says. But the area near Manchester Road between the Hill and Hi-Pointe neighborhoods was a valley providing relatively easy accessibility to the clay. And it wasn't just red clay for bricks, but also "fire clay" to line kilns.
Also in the area, a British immigrant opened Winkle Terra Cotta Co., which used clay from Glencoe to make much of the decorative detail used on brick buildings. Winkle provided terra cotta ornamentation for landmarks such as the Wainwright building and the Fox Theatre.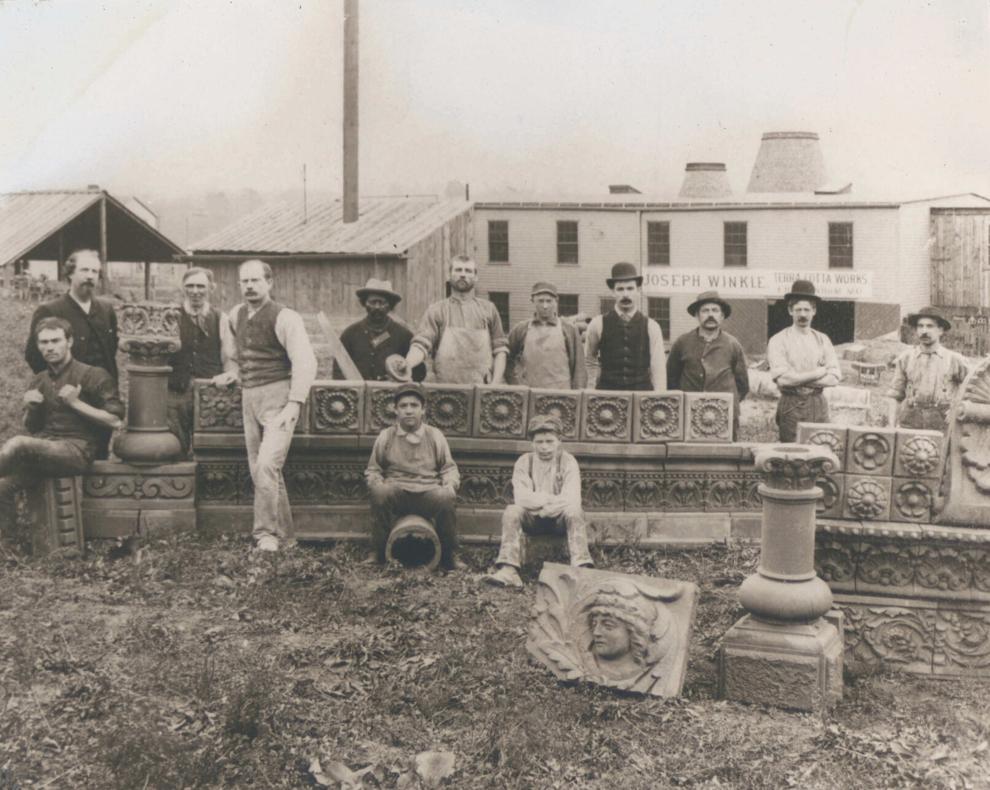 Jobs in a brickyard were usually hard, dirty and dangerous. The historical society has oral histories from Italian miners who lived on the Hill, Wanko says. They earned about 35 cents for every ton of clay they mined — "and they had to furnish their own shovels and dynamite," he says.
In the late 19th and early 20th century, though, St. Louis brickwork was comparable or better than that of earlier brick cities like Boston, Baltimore and Philadelphia. (It outshone Chicago, whose clay source was not the quality of St. Louis', Michael Allen says.)
Brickmakers like Hydraulic produced catalogs of decorative detail, telling how many pieces to buy per foot, and illustrating how to layer details for fancy cornices.
At the company headquarters in the old Union Trust building at Olive and Seventh streets (now Hotel St. Louis), a sample room had perhaps 200 types of brick in different colors, shapes and textures laid out on walls, Wanko says.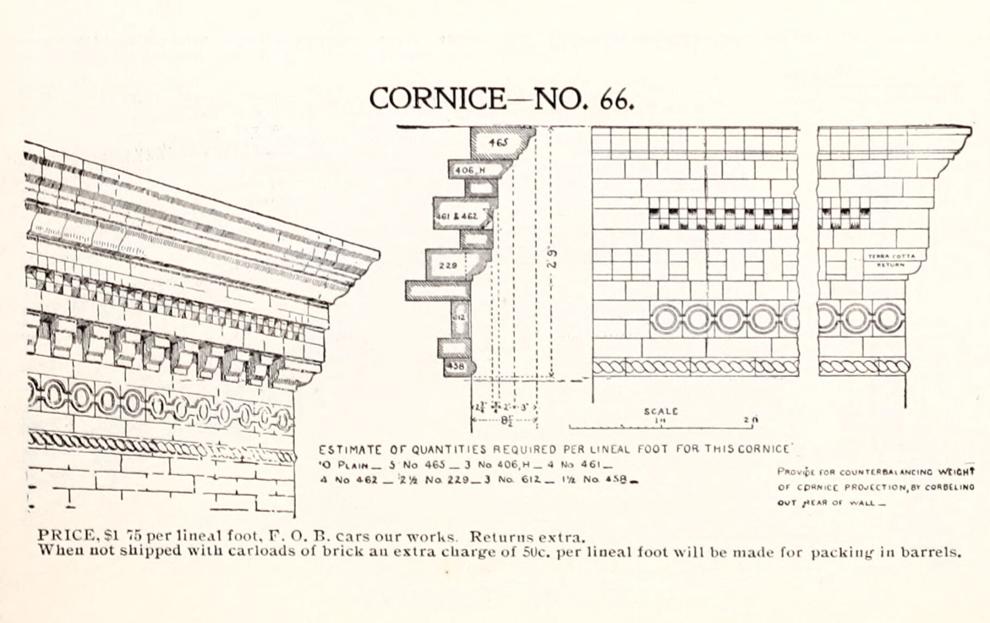 People could shop for the bricks they liked: "It was almost like people going to pick paint colors at Home Depot today."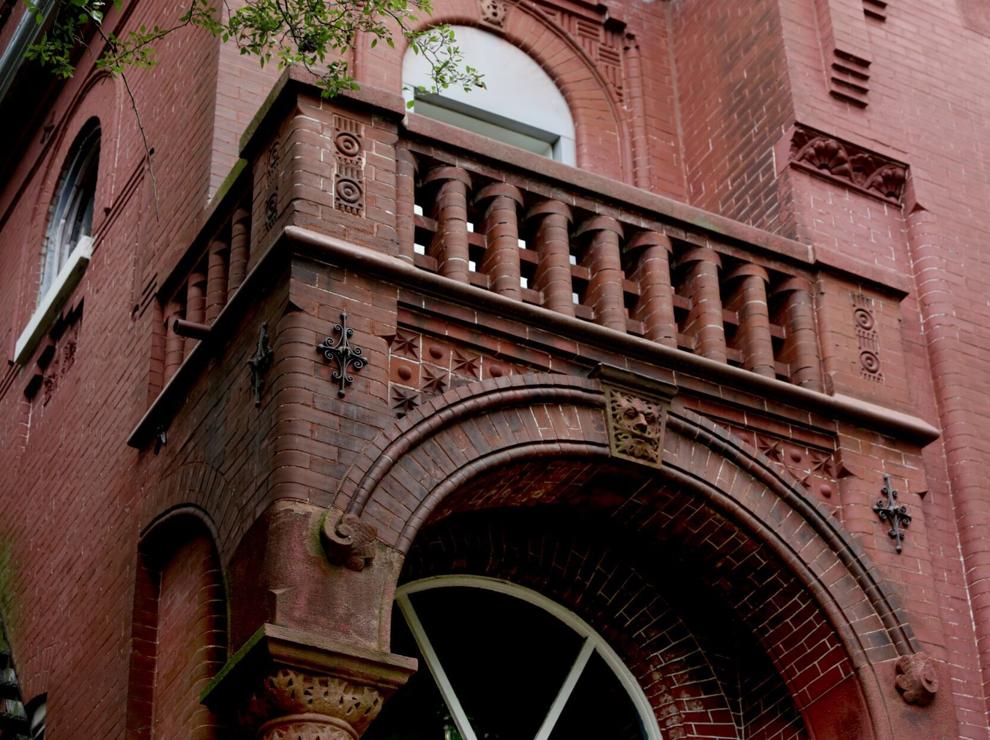 Red brick was most common in early areas of the city such as Soulard, Benton Park, Old North St. Louis and Hyde Park, where buildings from about 1890 to the 1910s often stand out for their embellishments of terra cotta and stone. Ornamentation was especially common during the Victorian era.
Light-colored brick also gained popularity starting in the 1890s, says "Brick by Brick," a book that accompanied a 2004 exhibition at the Samuel Cupples House. It points to the grand home at 22 Westmoreland Place (built in 1891), owned by Hydraulic Press founder E.C. Sterling. Light Hydraulic brick was also used for the 1903 Women's Magazine Building in University City (now its City Hall).
Smaller buildings, too, are known for their unusual brick use. The 500 block of Eiler Street, in the St. Cecilia Historic District in Carondelet, has a striking number of homes with enamel brick, particularly white "bakery brick" used in places like breweries and bakeries. It was much easier to clean than regular, porous brick and was more water resistant (many St. Louis homes have a couple of rows of enamel brick next to a porch, helping keep water at bay, Wanko says).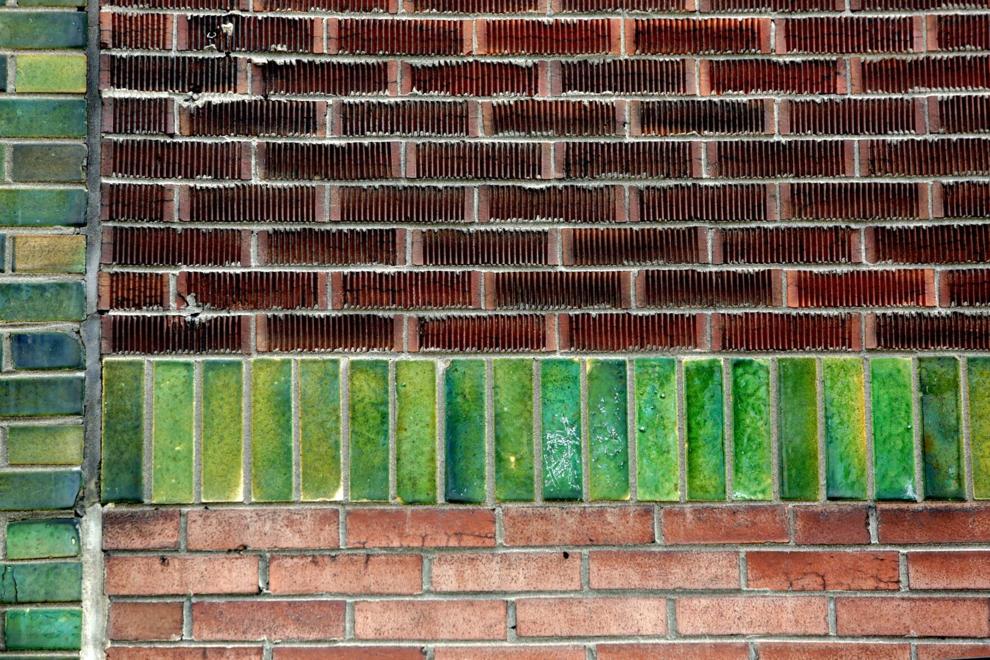 When nominating the Carondelet area for historic status, historians NiNi Harris and Lynn Josse wrote of Eiler Street: "In the most exuberant variation, white brick is used at the base below a limestone sill course, and reappears as label courses and in patterns at the frieze and parapet wall. Built in similar (sometimes identical) patterns around the district by at least 7 different builders, these resources create distinctive streetscapes which afford a unique identity to an otherwise typical streetcar neighborhood."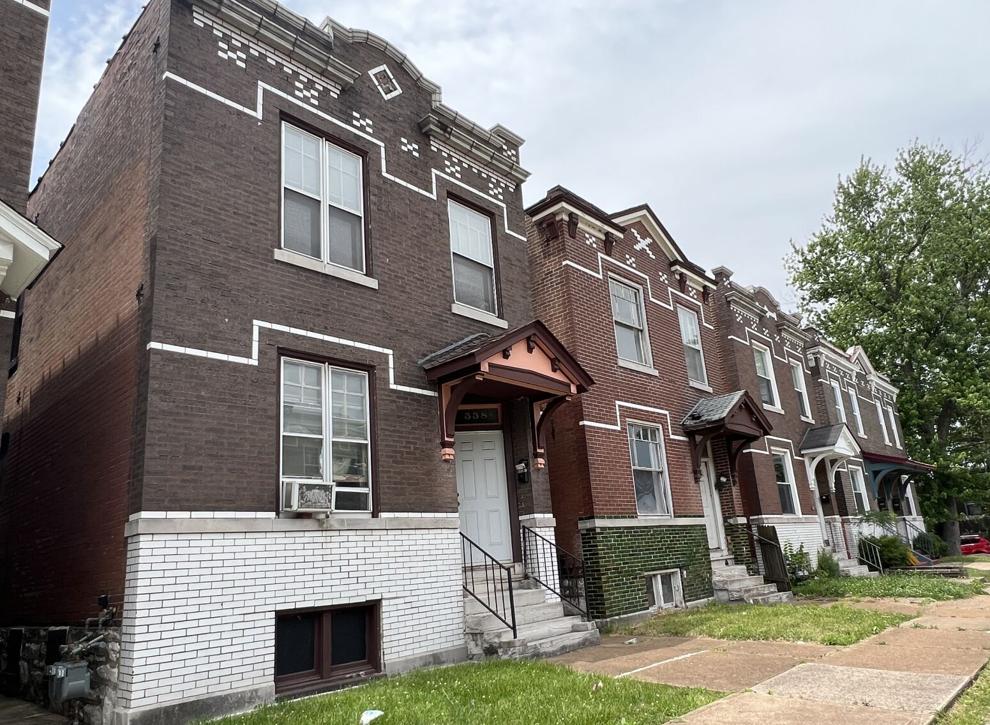 Other neighborhoods, like "suburban" Northampton or Holly Hills, used less terra cotta and often let geometric brick patterns stand in as much of the building's design. People had become interested in the Arts and Crafts movement, Wanko says.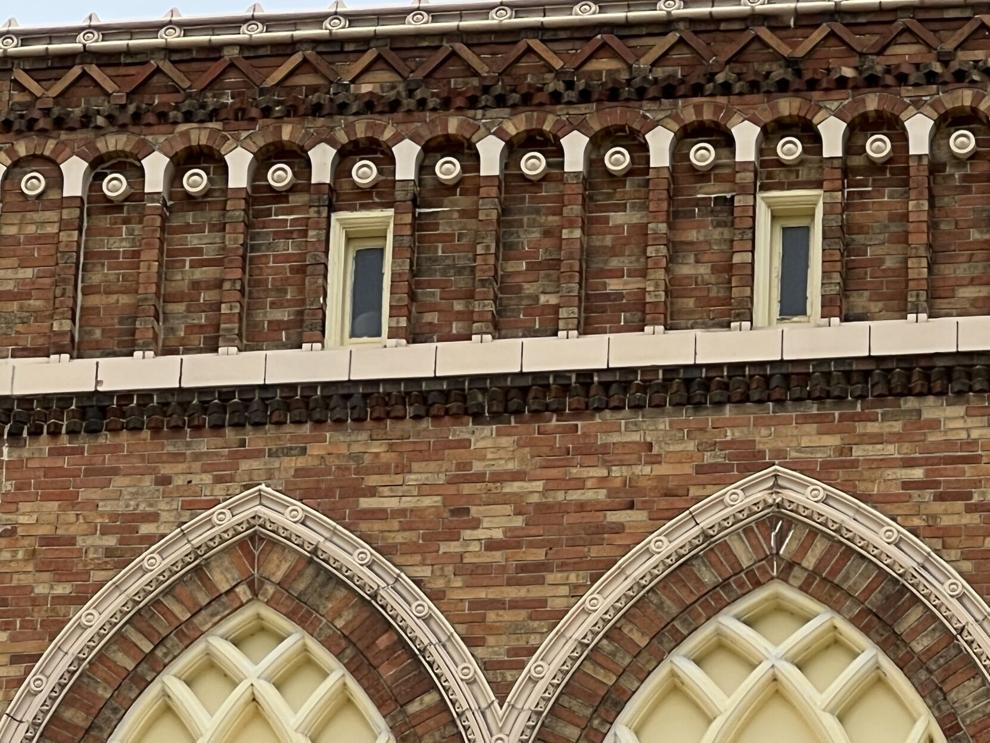 Neat homes with charming pitched roofs, arched doorways and brick detail reflected a rural, English countryside look, he says, inside a dense and polluted urban area.
"People would rather have the color or the finish of the brick be the decorative element," Wanko says. The homes often have Tudor or Gothic revival elements, with some Spanish mission influence in Holly Hills, he notes. (The name Holly Hills came from Hollywood.)
In the 1930s, some streets in Clayton also evoked similar styles, even including crazy or clinker brick. Clinker brick has been deformed or blackened by being overcooked and gives a rural, handmade feel. Large homes with crazy brick adding texture and character can be found on Davis and Oxford drives and other nearby streets.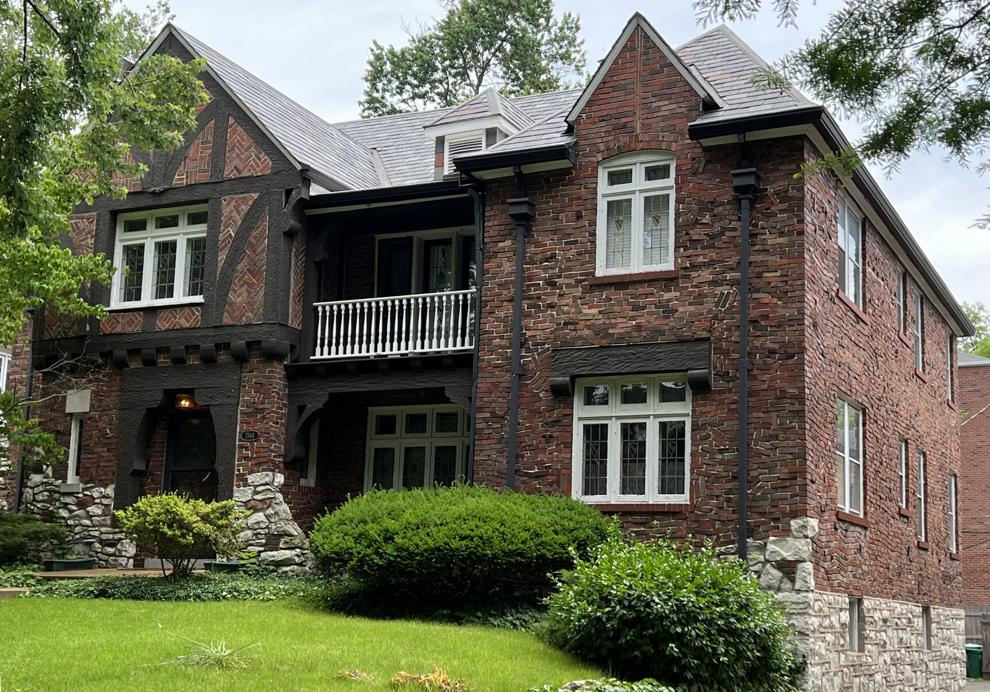 About that time, Northampton-area builders were also incorporating more modern elements, such as glass blocks or Art Deco flourishes, and Clayton would soon find modern appeal in aluminum and increased use of glass.
St. Louis' house brick industry went into decline during the Great Depression and World War II, after which cheaper and newer materials came to the fore. Today, bricks in the United States are often imported from China.
Lost genius
Architectural historians such as Allen and Wanko remain impressed by the artistry of bricklayers 100 years ago.
"The fact that many of these buildings never had formal plans for their facades, maybe a sketch, is mindboggling to think about," Allen says.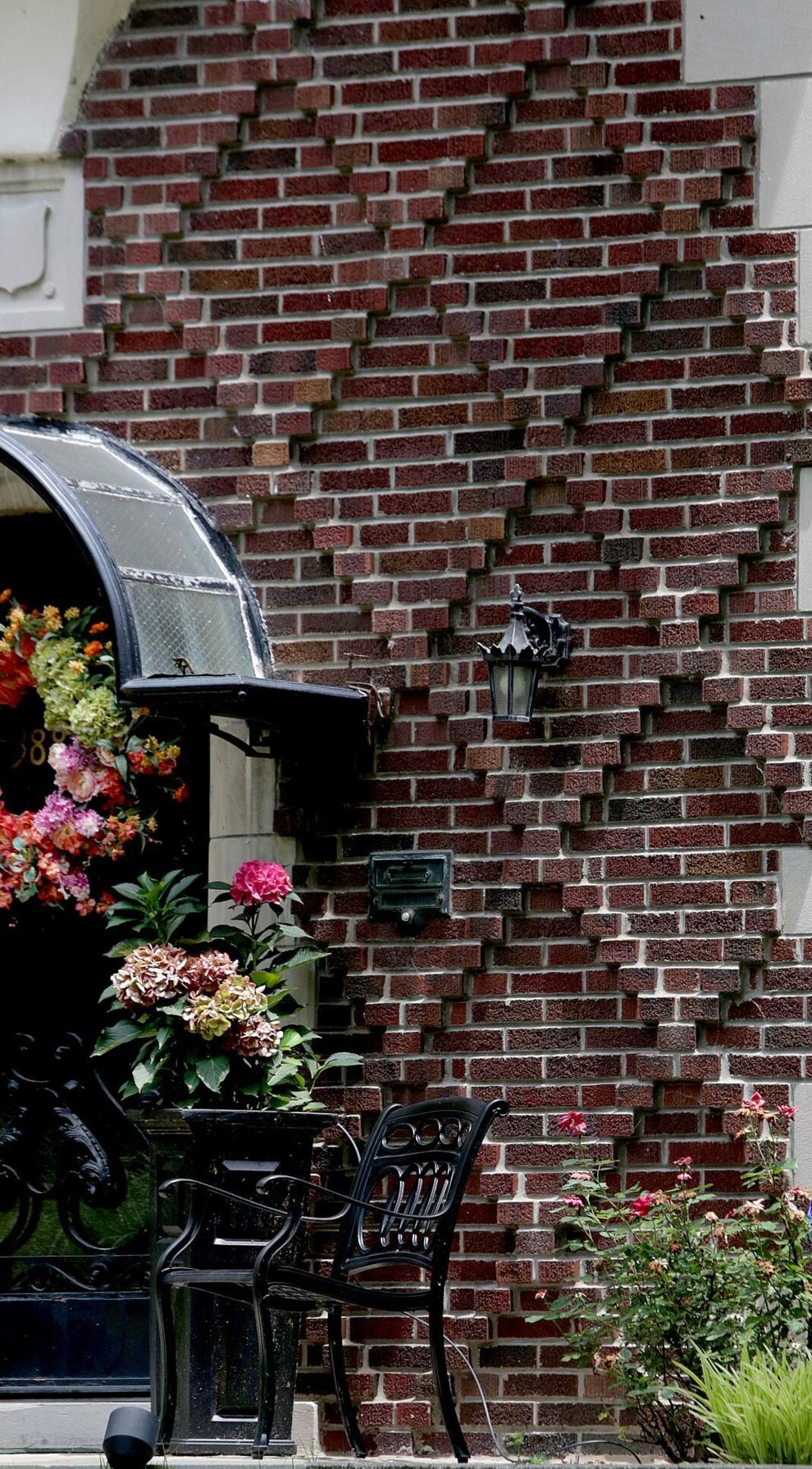 He notes that builders often worked on several houses on a block: "I can't imagine what these job sites must have been like. … There's a genius that was lost, sadly."
The most informative work on St. Louis' brick history remains Bill Streeter's 2011 documentary "Brick by Chance and Fortune," Allen says. A love letter to local brick history, it discusses the growth of the industry and the contemporary problems of brick thieves who destroy buildings, particularly in north St. Louis.
Allen agrees that more written history of brick artistry and detail could be useful for St. Louisans and tourists who might want to visit not just historic landmarks, but also modest but charming houses and neighborhoods.
"The history wasn't collected that well," Wanko also says. Some designs were probably just done by laborers.
In "Brick by Chance and Fortune," Larry Giles recounts how a former brickworker told him the front of St. Louis homes was often designed and executed by Englishmen in bowler hats (called "front men"). Other bricklayers did the simpler sides and back.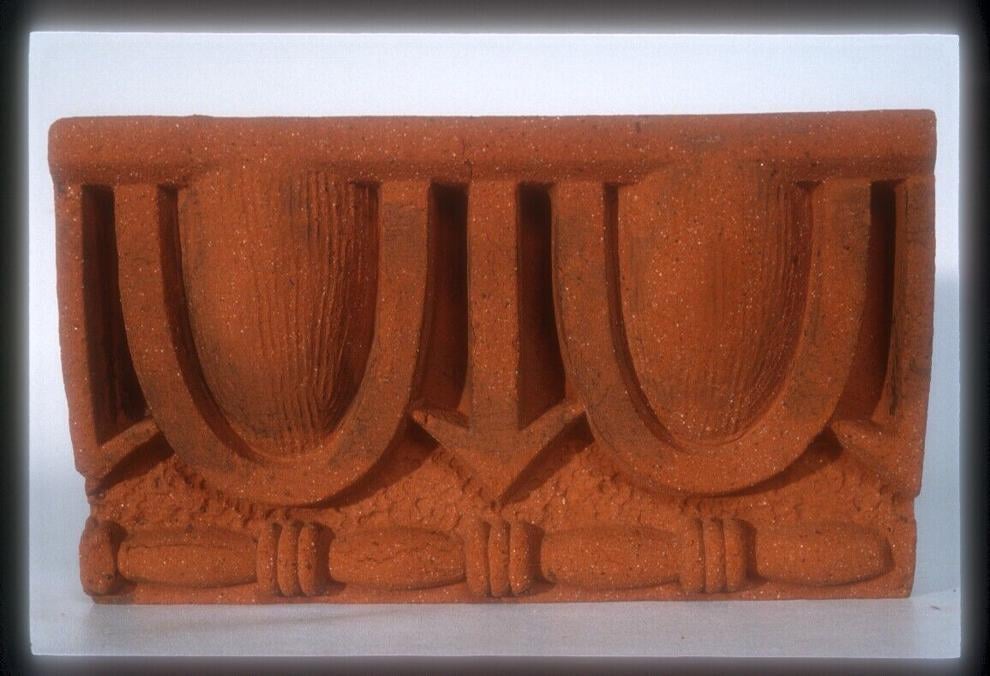 Giles, a longtime collector of architectural artifacts and founder of the National Building Arts Center, died last year and his source appears lost. Still, the center has hundreds of catalogs and thousands of pieces of terra cotta and brick. Its website, nationalbuildingarts.org, includes lists of former brick companies and more.
The Missouri History Museum will have an exhibit on St. Louis architecture opening Aug. 20. Several samples of brick will be included, Wanko says. Large line drawings of at least 50 local buildings will be available for visitors to color in "Coloring STL."
Wanko emphasizes appreciation of historic St. Louis architecture and its brick history: "Our built environment is the one thing no other city can replicate or take away from us. Businesses come and go, restaurants come and go, even NFL teams come and go, but these buildings are here to stay should we protect them."
Brick styles around St. Louis
Fancy brickwork on old buildings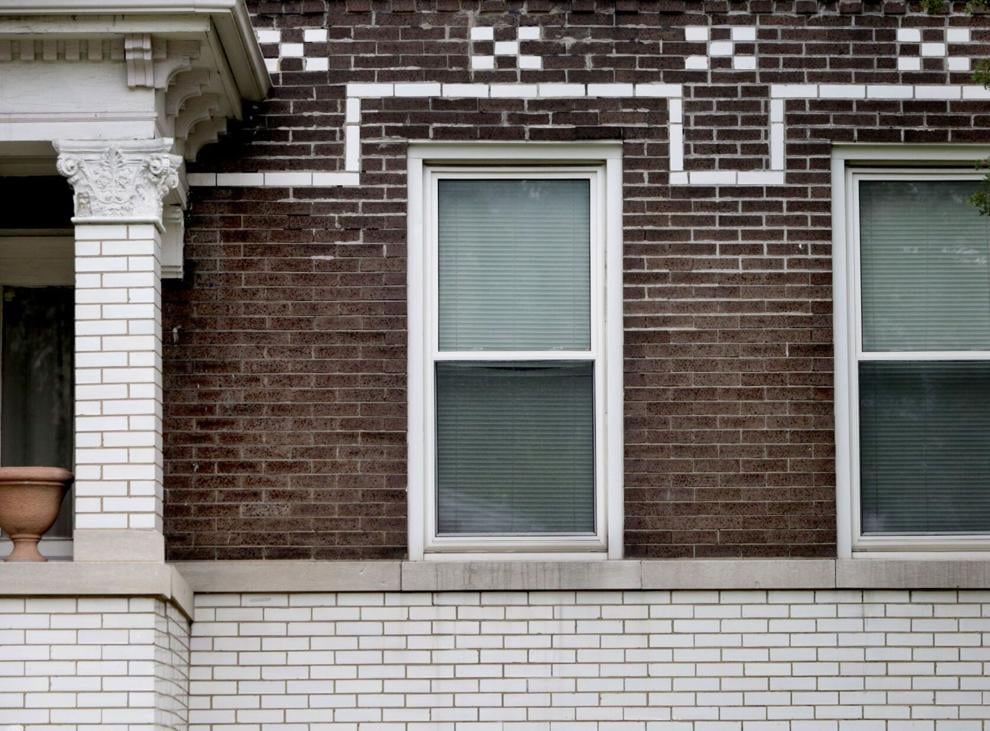 Fancy brickwork on old buildings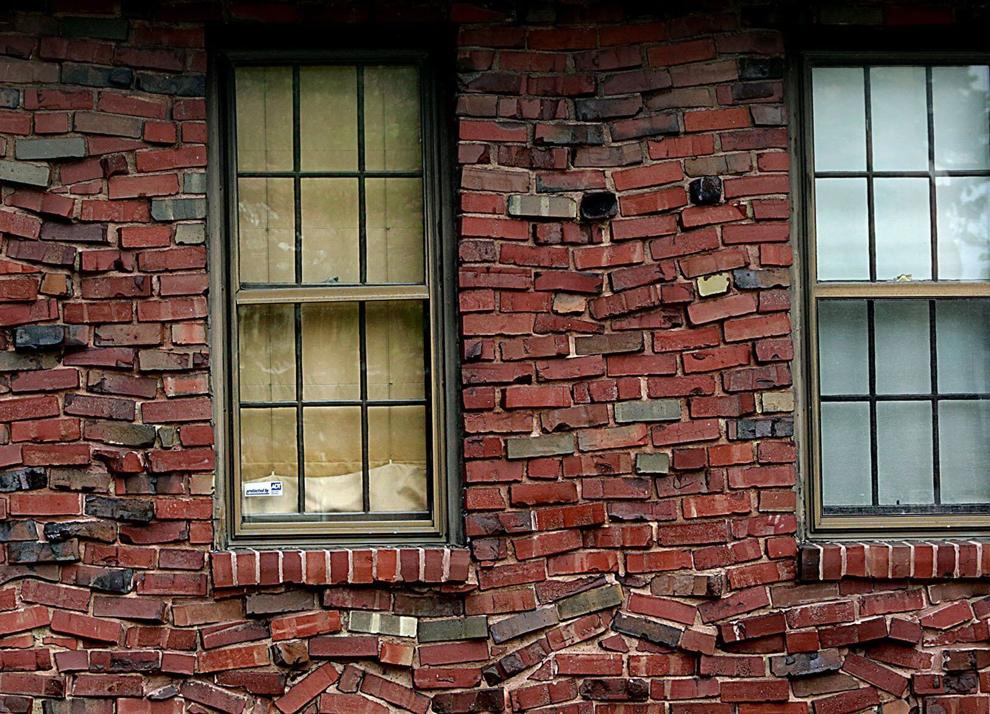 Fancy brickwork on old buildings
Fancy brickwork on old buildings, the Hill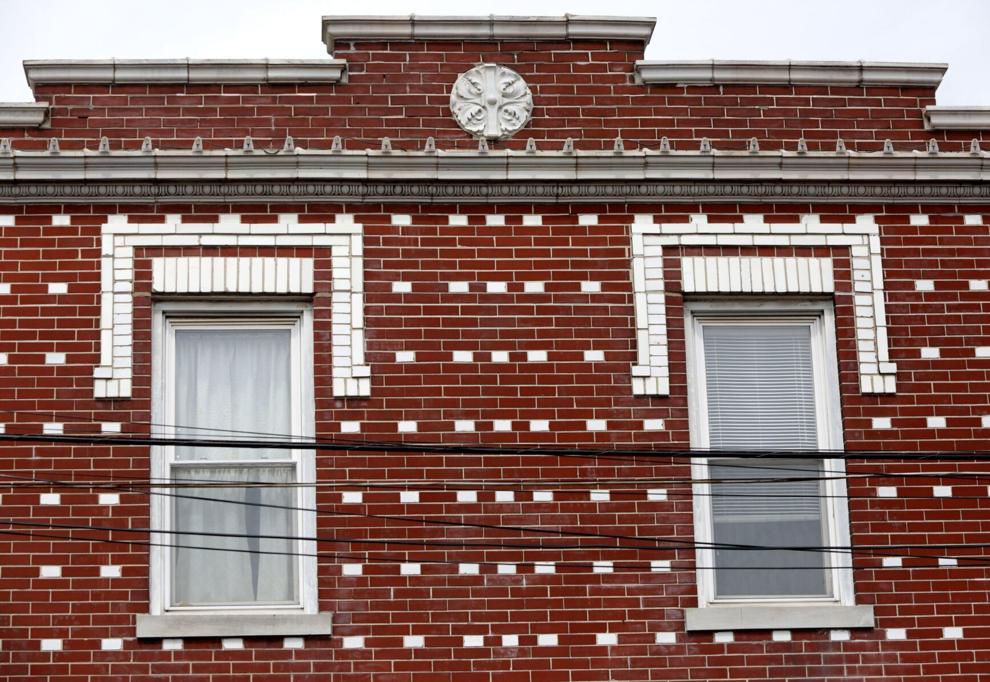 Fancy brickwork on old buildings
Fancy brickwork on old buildings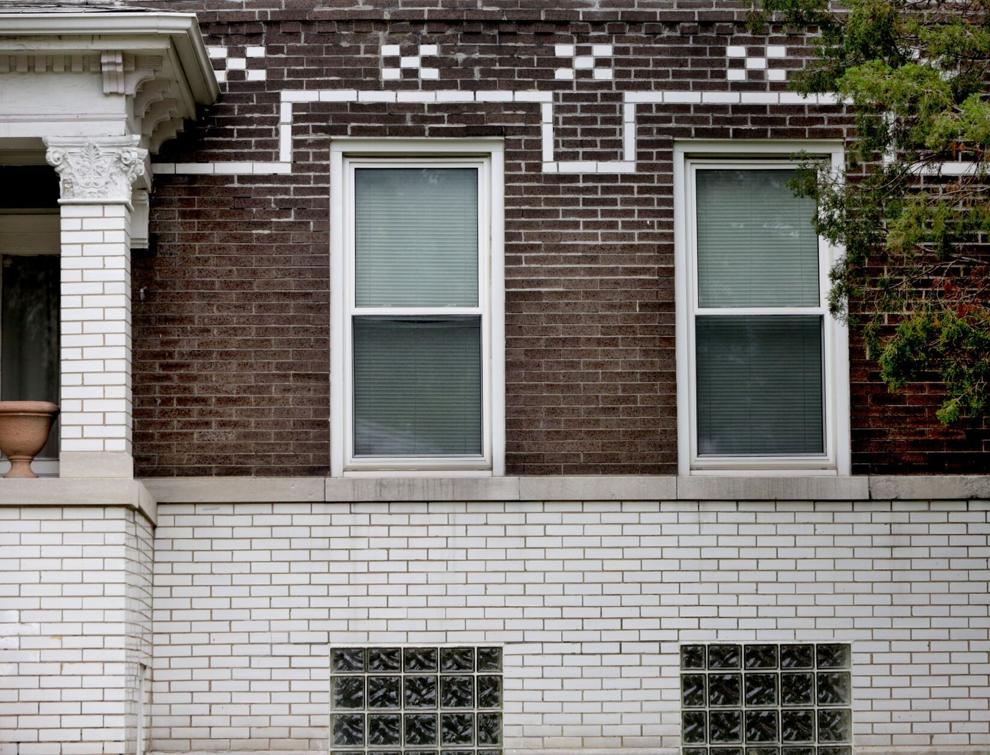 Fancy brickwork on old buildings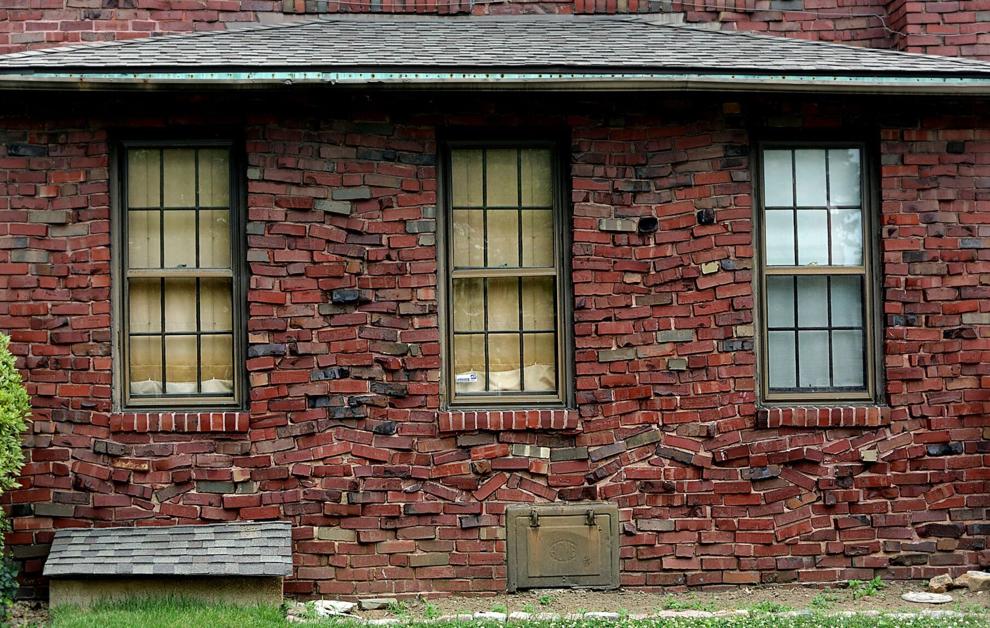 Fancy brickwork on old buildings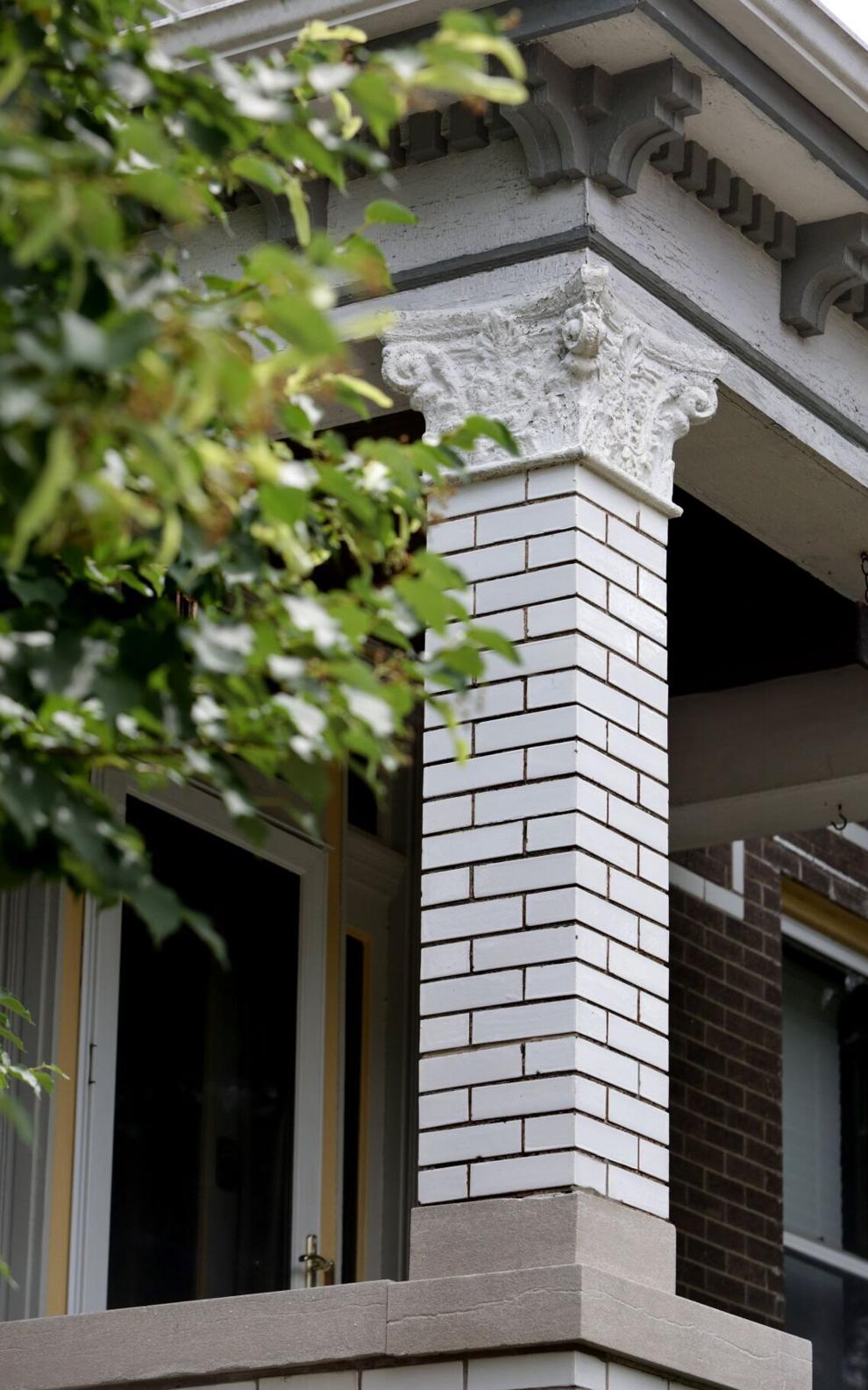 Fancy brickwork on old buildings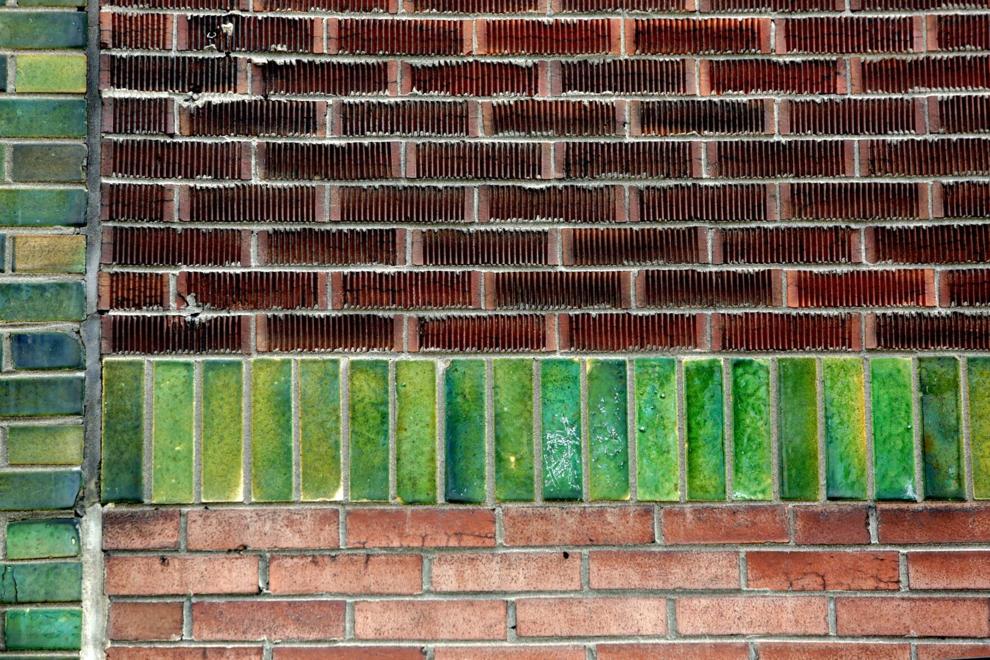 Fancy brickwork on old buildings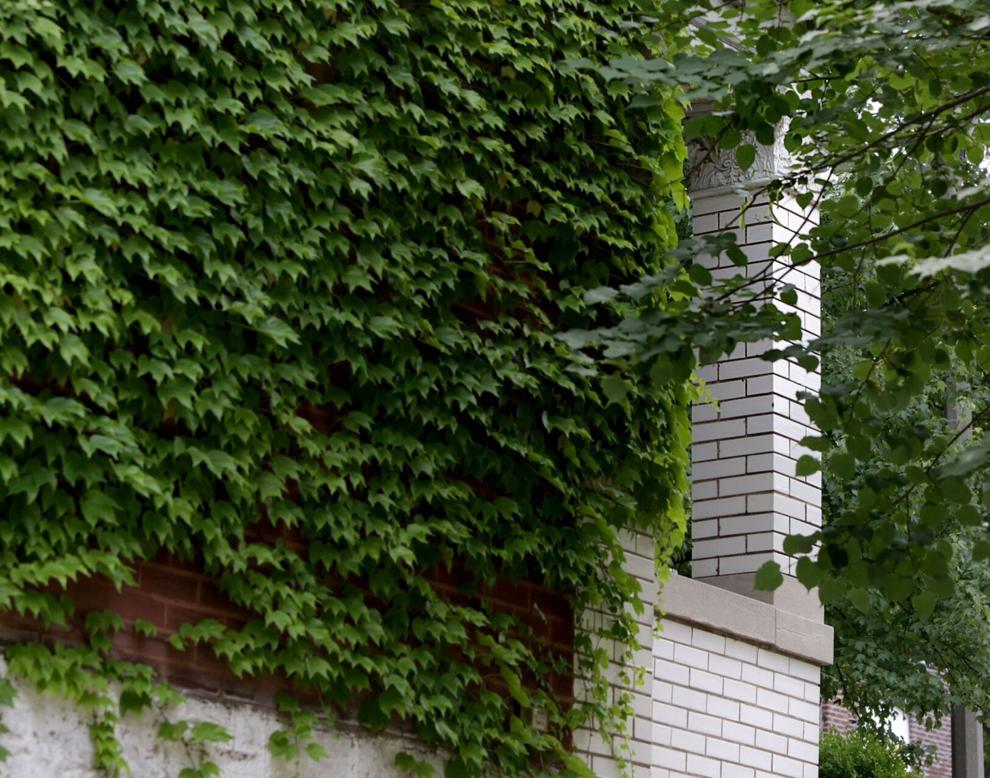 Fancy brickwork on old buildings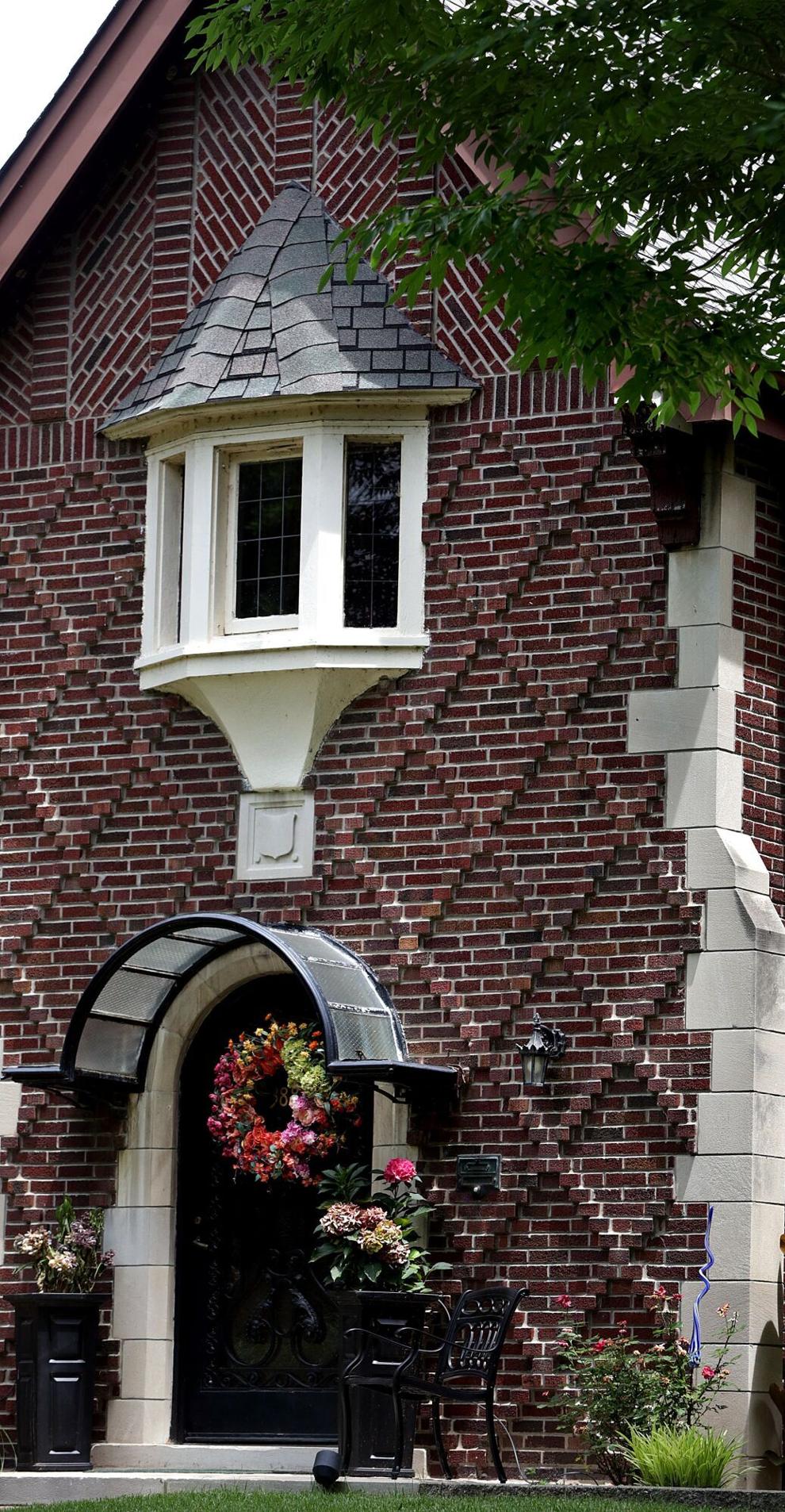 Fancy brickwork on old buildings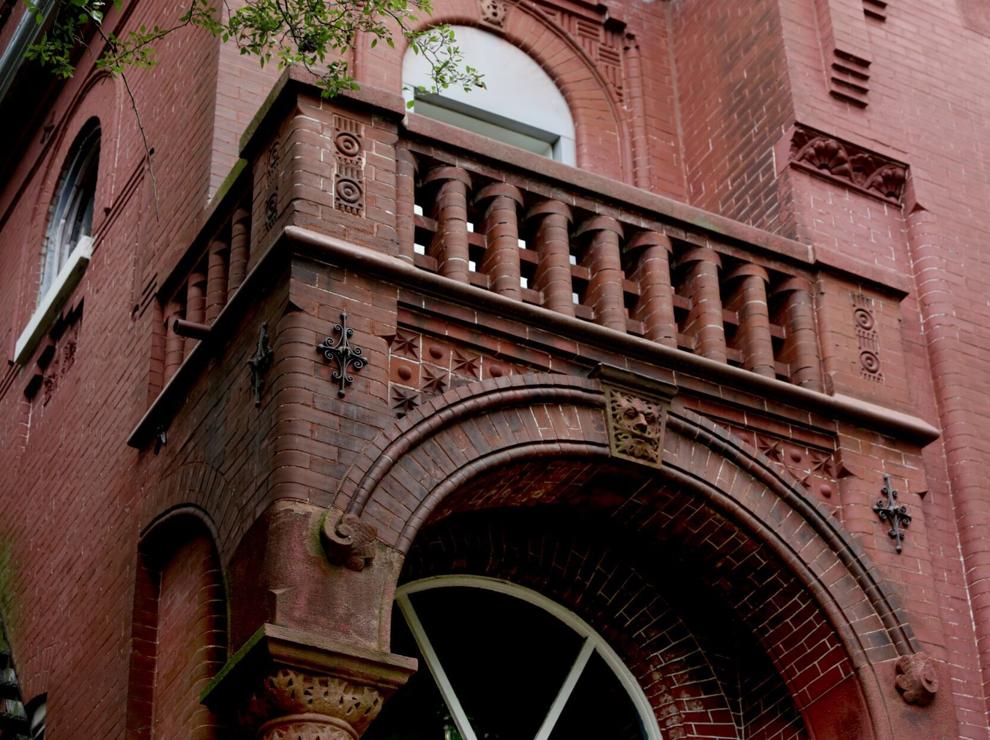 Fancy brickwork on old buildings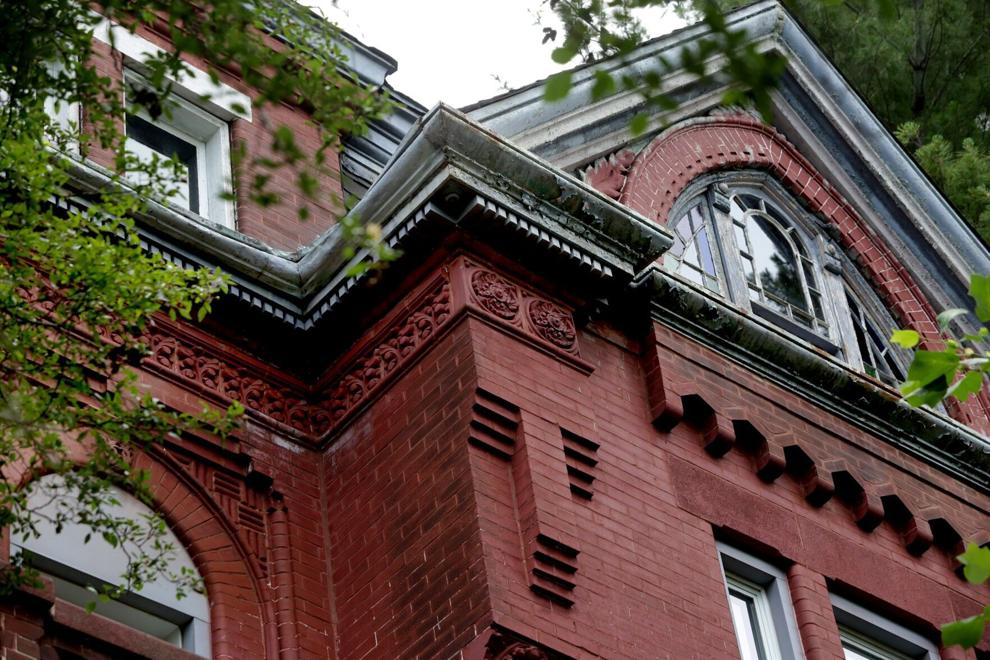 IMG_5736.JPG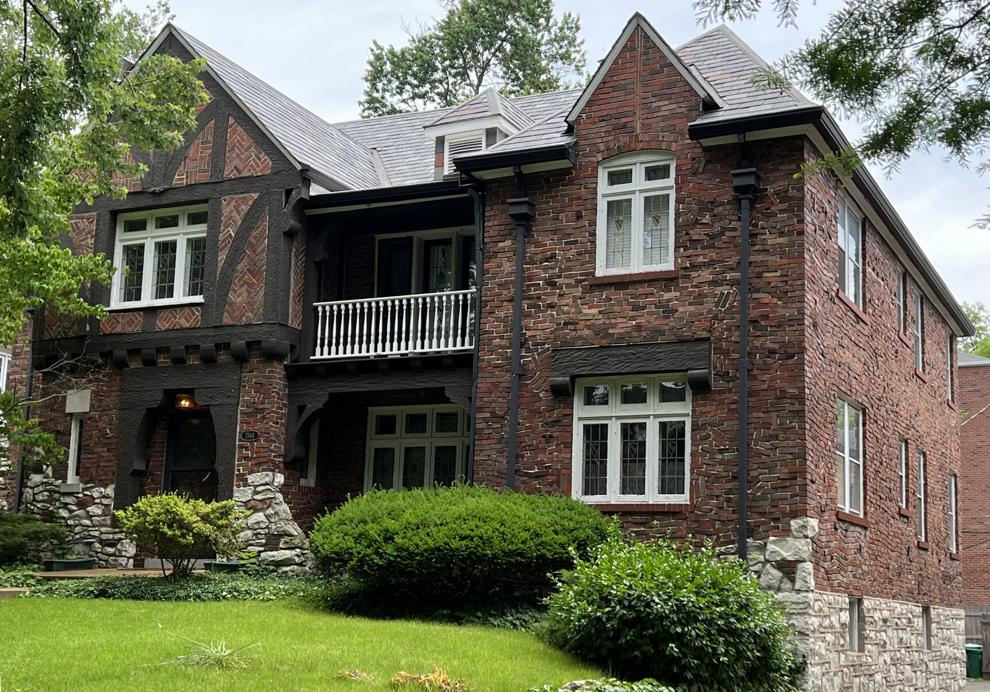 Dominos on Ninth Street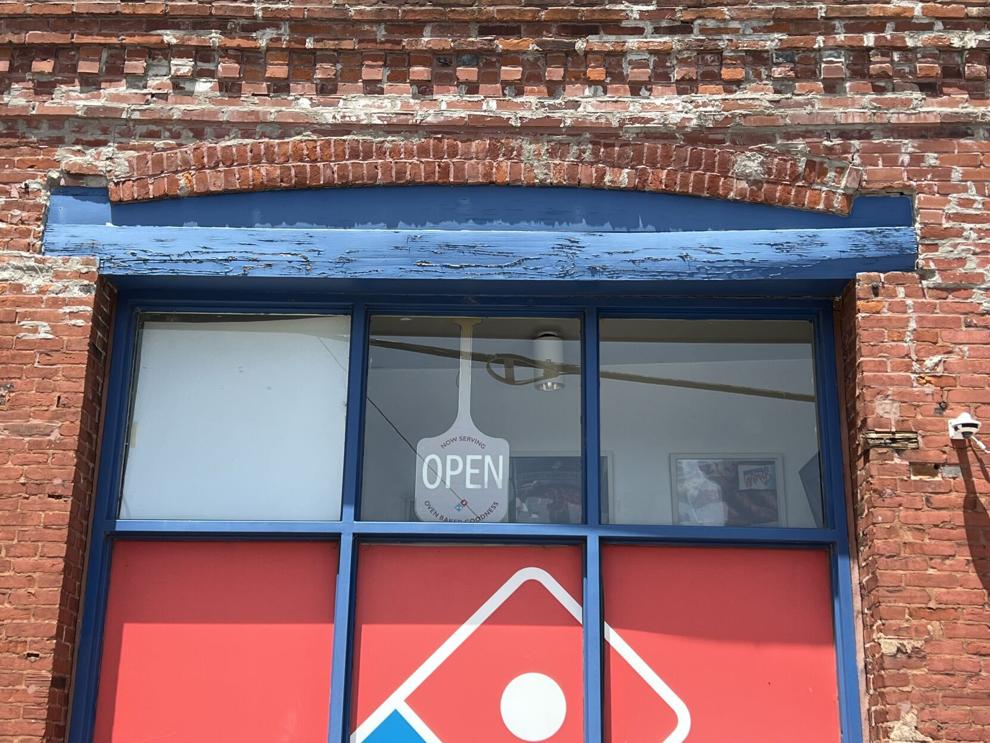 IMG_5746.JPG, Tucker Boulevard
IMG_5747.JPG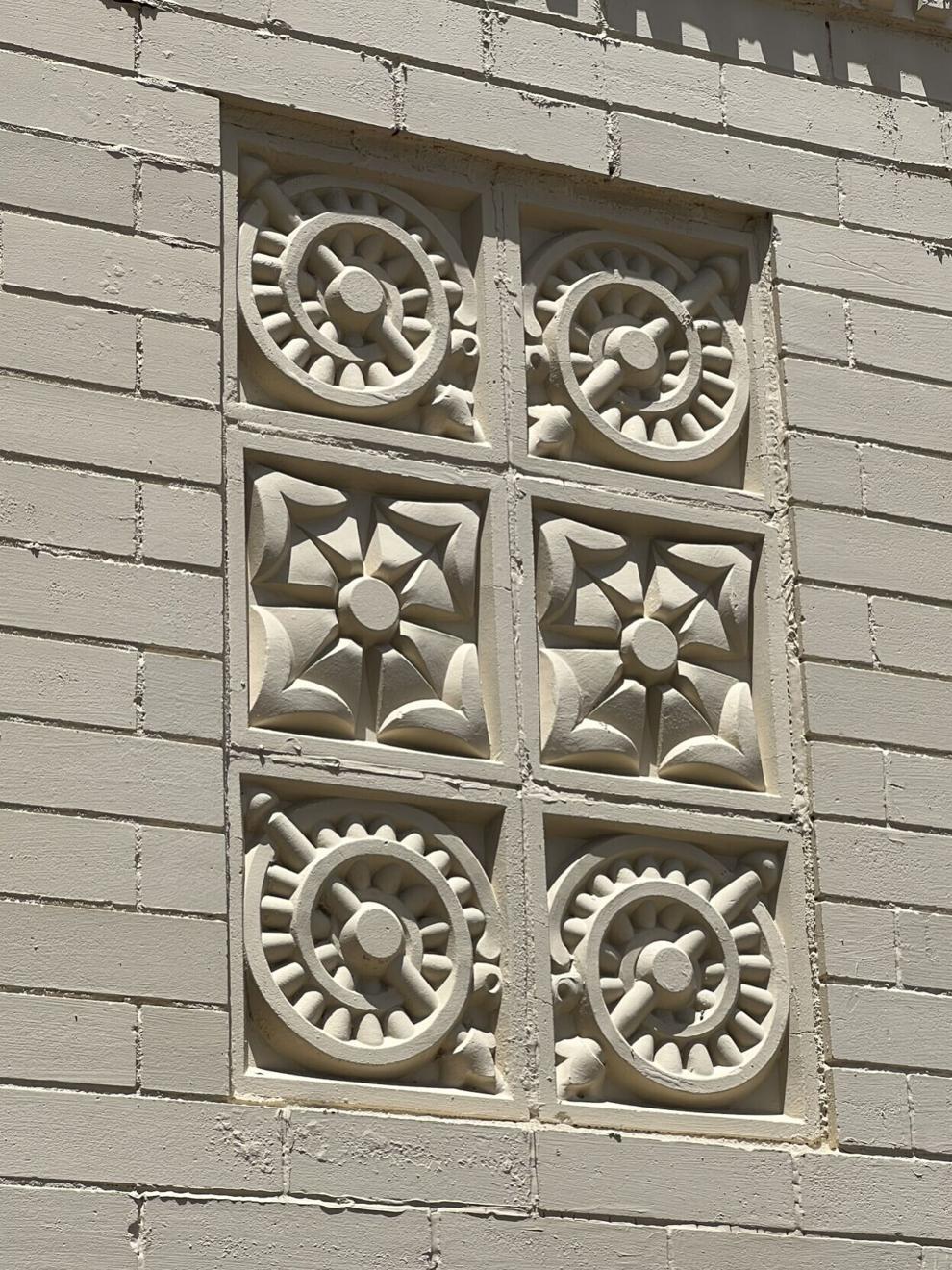 St. Louis Avenue
500 block of Eiler Street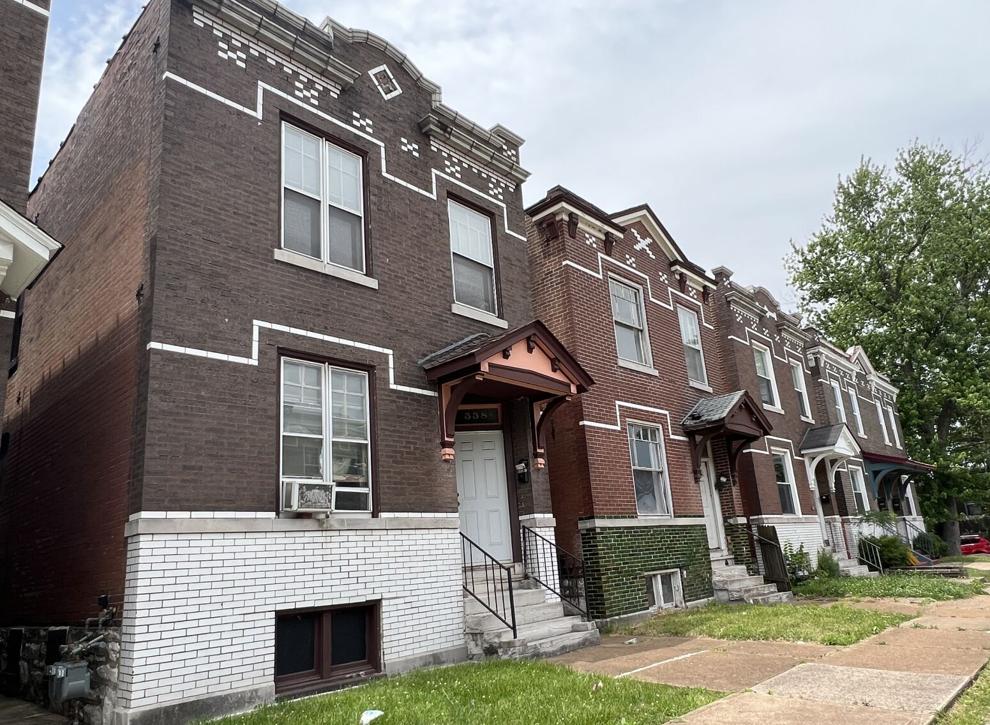 New Testament Christian Church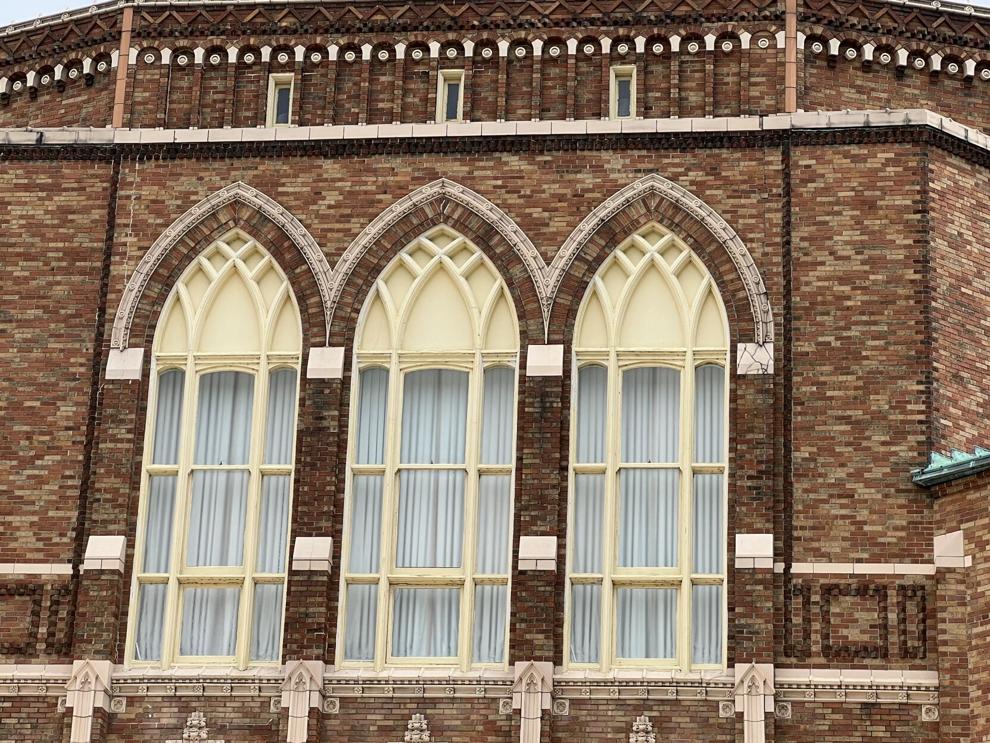 New Testament Christian Church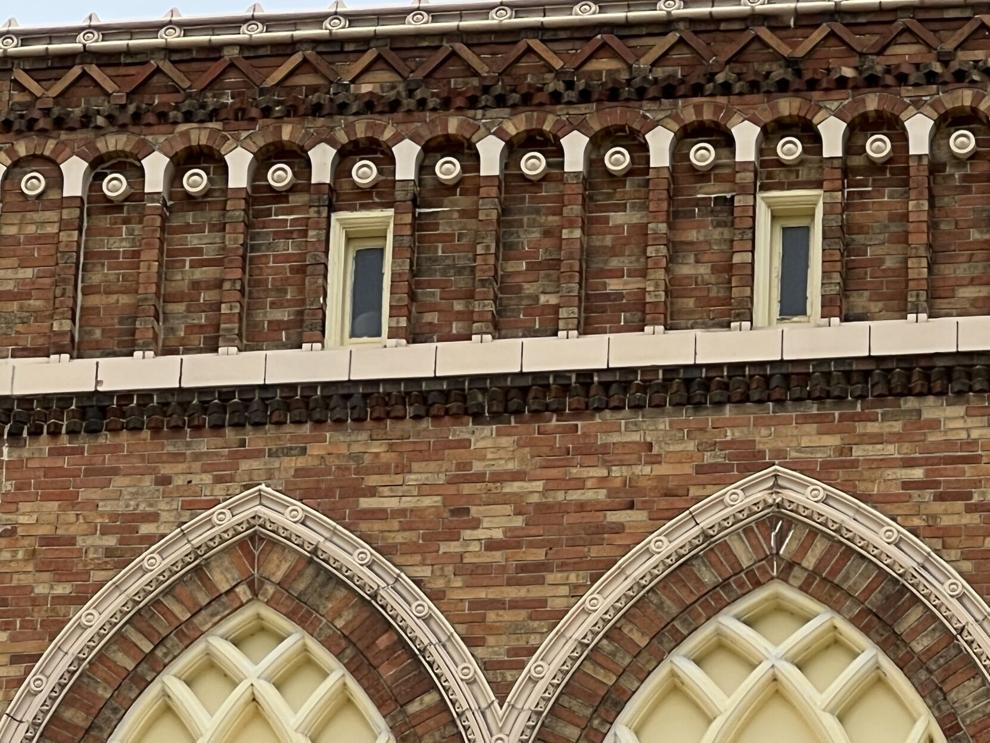 Holly Hills
St. Ambrose Church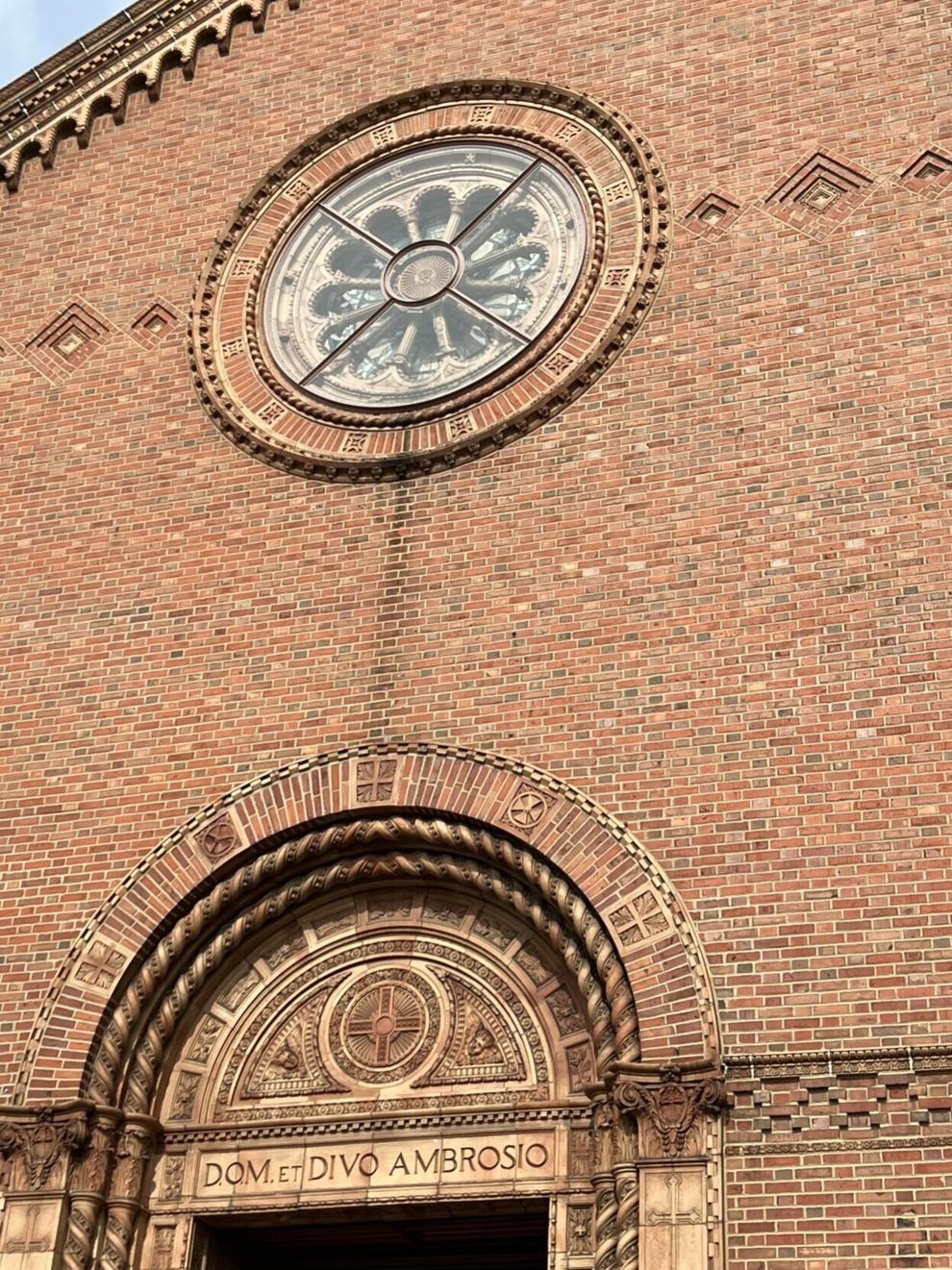 Detail on Tholozan